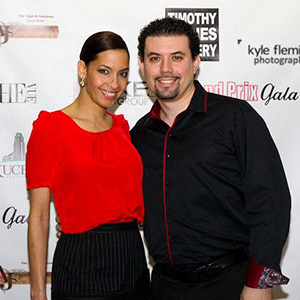 Gomez Innovations is a company that provides business consulting, marketing, and technology development services for startup business and growing companies. Our staff of professionals is obsessed with executing with excellence and generating tangible results.
The founders of the company, Jose and Mayra Gomez, work within their specific areas of expertise to serve our clients and provide the highest quality of service.
Jose Gomez, Jr., CEA, MVTA
Jose draws from his knowledge and expertise in technology and business development. He is the CEO of the NetMinistry Technology Corporation and Executive Director of The Fashion Industry Association and Christian Fashion Week. Jose has been published as a fashion photographer, writer, and national speaker for men's conferences, youth retreats, and ministerial conferences.
Mayra Gomez
Mayra has worked within the fashion industry for over 25 years. She is model, a fashion show runway coordinator and planner, and a consultant for clients such as The Children's Dream Center, Somebody Cares Tampa Bay, Treasured, and many others. Her work with Model4Jesus, TruModel, and Christian Fashion Week has gained her international attention from source like Trinity Broadcasting Network, The Janice Dickenson Show, and many others.
Contact Information
Come by and visit our offices at:
12000 N Dale Mabry Hwy, Suite 262
Tampa, FL 33618
Call Us Get Directions

Phone: (813) 441-9814
Sales: (813) 441-9815
Fax: (813) 200-3600